Rallarvegen report 4. July 2021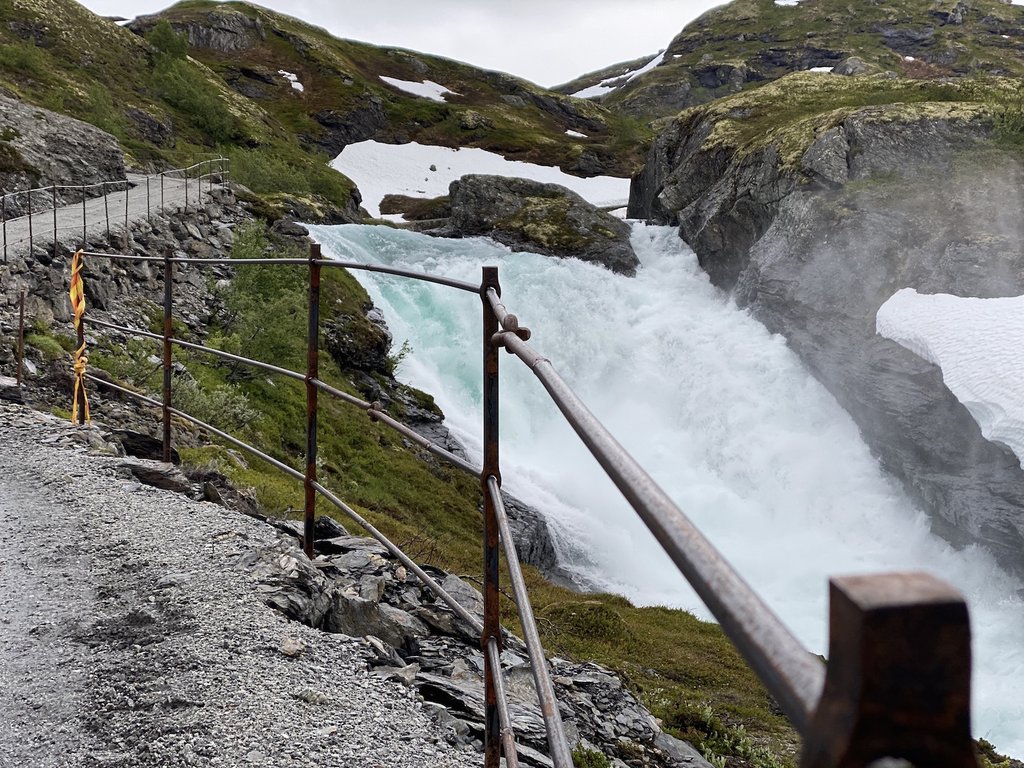 Most of the route is completely clear of snow now, and most guests can ride the whole route. (kids younger than 12 are not reccommend to ride Finse-Flåm)
Haugastøl-Finse:
Clear of snow.
Finse-Hallingskeid:
Just 8-10 places with snow. We reccommend waterproof hiking boots if you dont want to be wet walking over the snow. The route is rocky and steep in places, so please walk where you are not comfortable.
Hallingskeid-Flam:
No snow, and rideable the whole way. There is some maintenance work being done, so ride carefully.
Our rentals are open every day in Haugastøl, Finse and Flåm.